Employment Hero are rolling out a new employment app called Swag which will be replacing WorkZone. Swag will have all of the features that you are familiar with in WorkZone, but with a new design and additional functionality.
You will have until Oct 12th 2023 to migrate your team to Swag before WorkZone is decommissioned. If you run into any trouble getting logged into your swag account, please follow one of the two steps below.
Reset Password via Magic Link
The magic link can be used to login to your Swag account without using your credentials (email and password). To use the magic link, follow the below steps.
1. Enter in your email address and select 'Send Magic Link'.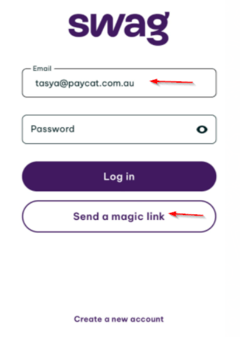 2. You should then be advised to check your email for the magic link.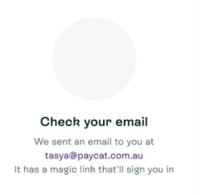 3. You should receive an email with a link. Open this link on a mobile device and you will be re-directed to the swag app.
4. From here, you will be prompted to enter a pin number which will be used to access swag in the future.
Reset password via employee portal
If you are running into issues logging in via the magic link, you can reset your password through the employee portal which can be access via any device.
2. Click on the 'Forgot Password' button.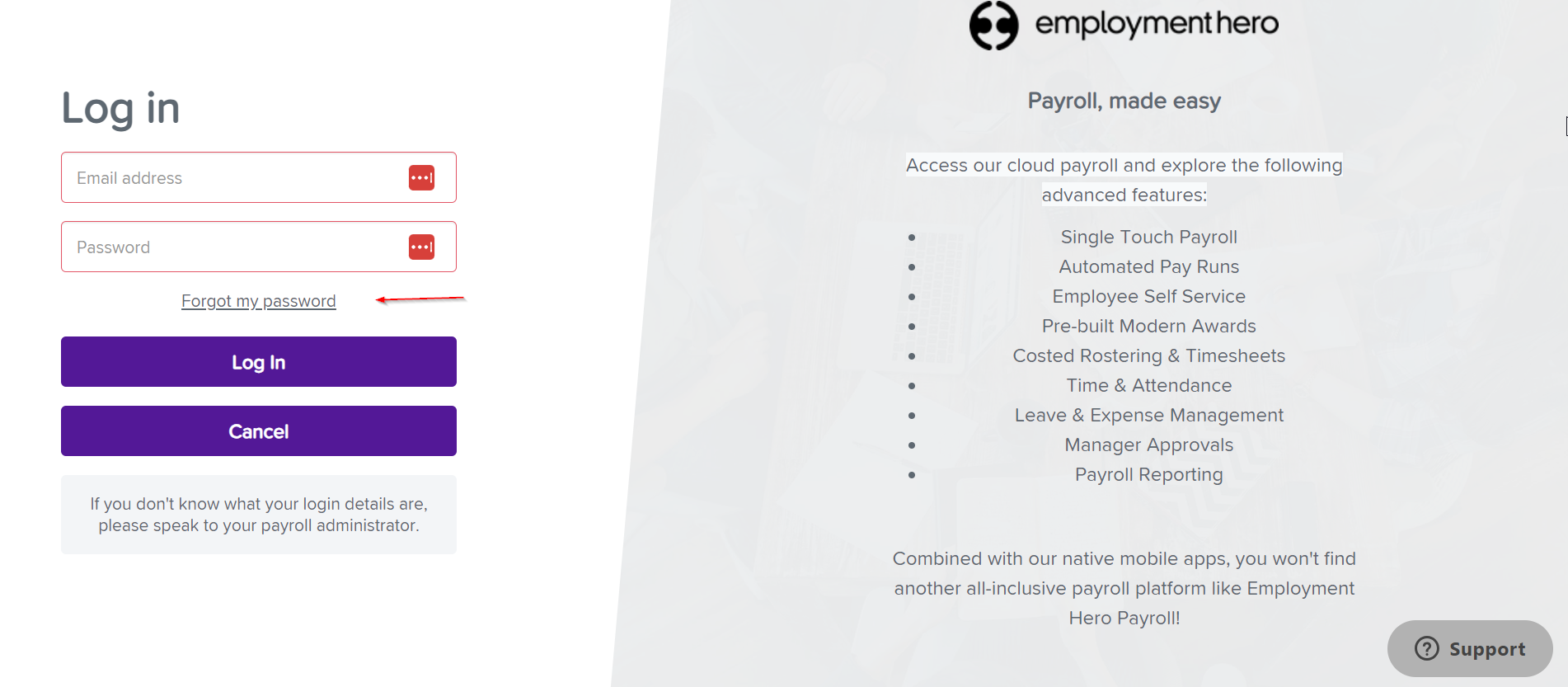 3. Enter your email address and click 'Recover password'.

4. You should have received an email with a link to set up a new password. Once you have completed this you can use these updated credentials to access Swag.
If you have attempted both of these methods and are still unable to access swag. please contact support@paycat.com.au.